Iteration
It wasn't apparent until after we built out the prototype that we'd have quite a number of screen states to mock up for development. Because we had several user groups with different navigation requirements, a diagram was needed to keep all the states in order for development.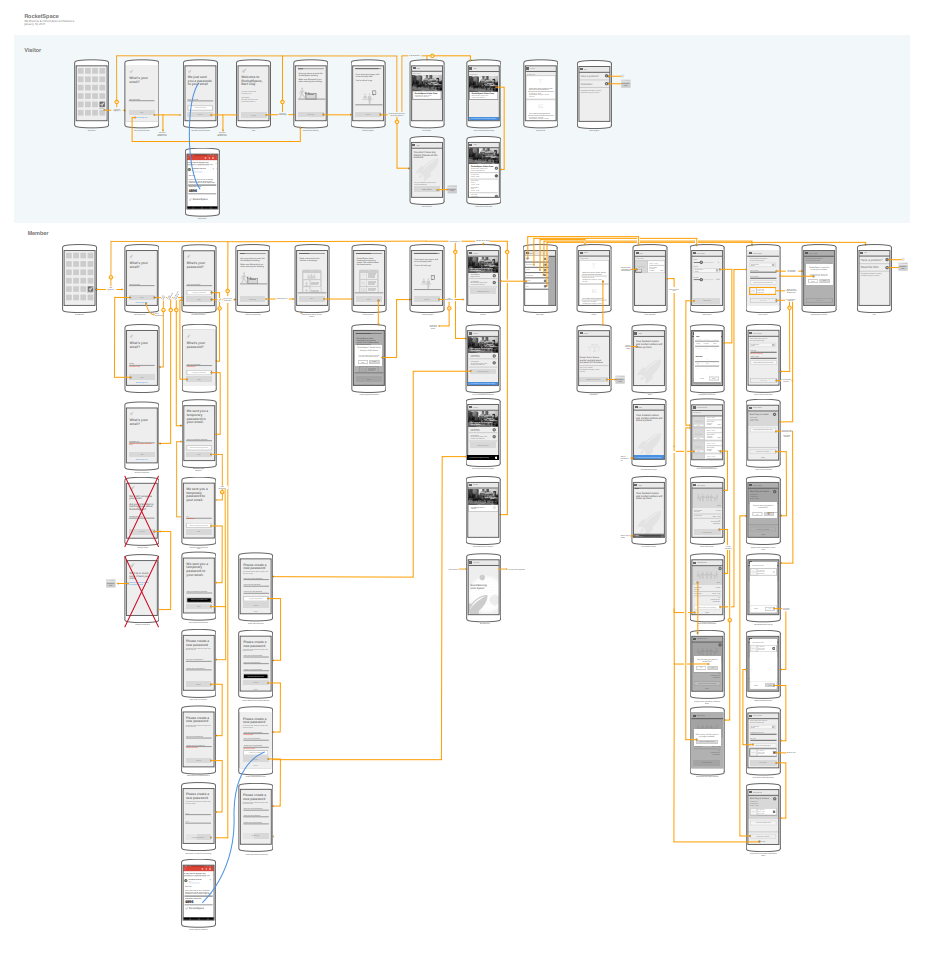 This was also our first time using a tool called Zeplin, which greatly streamlined the redlining process. We had over 150 screens, so doing redlines by hand wasn't an option given the time frame. Using Sketch with nested symbol artboards, we were able to maintain our IA diagram and the designs at the same time. My colleague wrote an article about the process on Medium.
User testing is not the only aspect that informs design. Collaborating directly with engineering is vital to knowing whether or not a feature is reasonable to build. Several iterations came directly from such developer input. One such example was the Search Results page-- as we had originally designed in the wireframes, each bookable conference room would appear in duplicate for each time slot it had available. However, in the case where a room is available for the entire day, the user would see pages and pages of a single conference room, repeated for every available time slot, which our developer was able to demonstrate to us. We remedied this issue by consolidating single conference rooms into single cards.