RocketSpace
RocketSpace provides speed and direction to the world's top tech startups and corporate innovators.
To coincide with the opening of their new London location I created an application for RocketSpace members to manage their visitors, events, and space reservations.
Problem
Prior to the project, RocketSpace members had to use the RocketSpace website to manage visitors and booked conference rooms. A mobile component was necessary in order to give members the path of least resistance.
RocketSpace also wanted to provide a "wow-factor" to match their future-is-now vibe. The mobile app would also act as members' access badge, and notifications would be pushed to them via geofence detection. Greetings! If you're at work today, there are burritos in the lobby.
Solution
RocketSpace wanted to target both Android and iOS markets. I focused primarily on the Android side, but there was parity between both platforms. We wanted to make the app experiences as similar as possible.
I wanted the app to feel like a premium solution; a cut above the competition. Robust animations were key. Animations, when implemented correctly, help guide the user's attention, improve usability, and are visually pleasing as well.
User experience design is fundamentally data driven. We had the opportunity to run some usability studies on a prototype app on-site at RocketSpace in San Francisco, CA. Our target users were existing RocketSpace members. We had them run through a set of tasks and recorded their input to inform our design.
The feedback from the testing was invaluable. Some key insights were that using a rocket icon for the menu is unintuitive (we then switched it to the more standard hamburger icon) and 'My Agenda' is not an appropriate title for the home screen.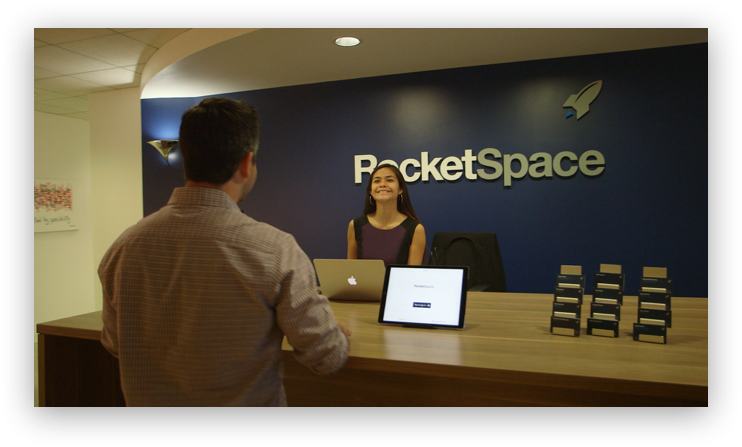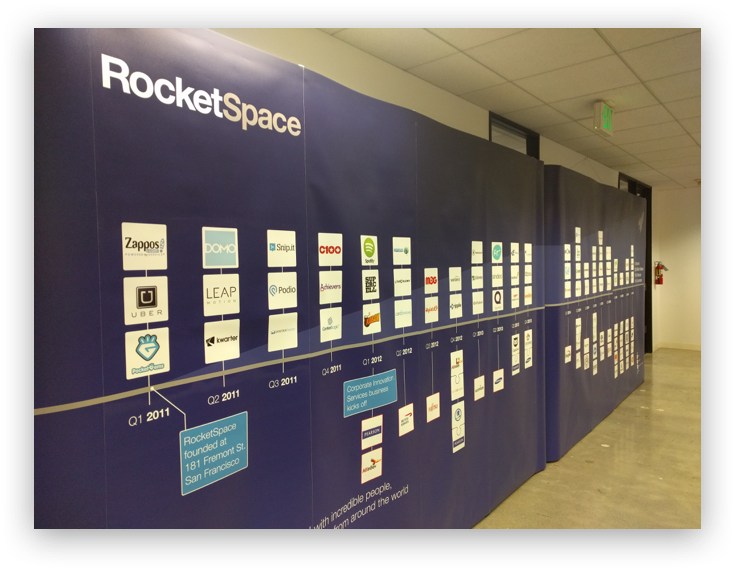 The prototype we used was built from client requirements. We had a fairly tight schedule so our scope was limited to three major user scenarios: checking out RocketSpace events, booking conference rooms, and inviting visitors to the facility.
The visual design went through several iterations based on the RocketSpace branding guide, but peppered with creative inspiration to transform some of the more static print elements into dynamic UI.
More screens
Here are some more examples from the project.