Solution
Purposeful wants to be the Amazon of charitable giving: a marketplace where users can browse & compare charities like they're retail products. Core to creating the Purposeful experience were four pillars: a focus on outputs, corporate matching opportunities, focus on programs rather than charities, and ratings & reviews, all of which I will go into in detail.
Output focus
Charitable donation could become transactional. The consumer could get verification of outcome in return for their generosity: $50 provides 15 meals for the homeless, or 5 nights of shelter, or 12 vaccinations for children. These are measurable and trackable values. Increased transparency augments trust. This idea is demonstrated by receipt emails and the ability to track package deliveries online. Donations on Purposeful would produce outputs — a unit of measure for the charity to track and fulfill. Donation fulfillment would provide a receipt to the donor, and, if available, a note of gratitude from one of the beneficiaries. This idea had to be present throughout the designs— clear conveyance of information was up to me.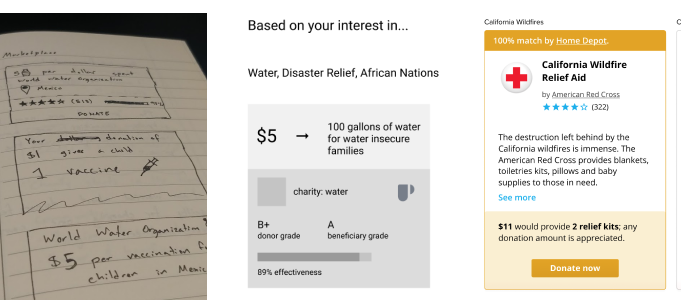 Ratings &amp reviews
The prevailing method for gauging charity's effectiveness in the charitable giving sector is the overhead rating — the percentage of a charity's income that goes towards overhead (salaries, advertising, etc.) versus the percentage that goes to helping beneficiaries. Purposeful's stance on this rating matches closely the ideas expressed by Dan Pallotta in his TED Talk in that it's both ineffective as a rating and harmful to the industry at large.
Purposeful wants to replace the overhead rating with an average of three ratings: donor rating, which represents the experience of donors in dealing with a charity; volunteer rating, which represents the experience of individuals who volunteer to help with this organization, and beneficiary rating, which is a rating by the beneficiaries of the charity themselves. The problem I had to solve is: how can we represent these ratings to new users in a way that makes sense?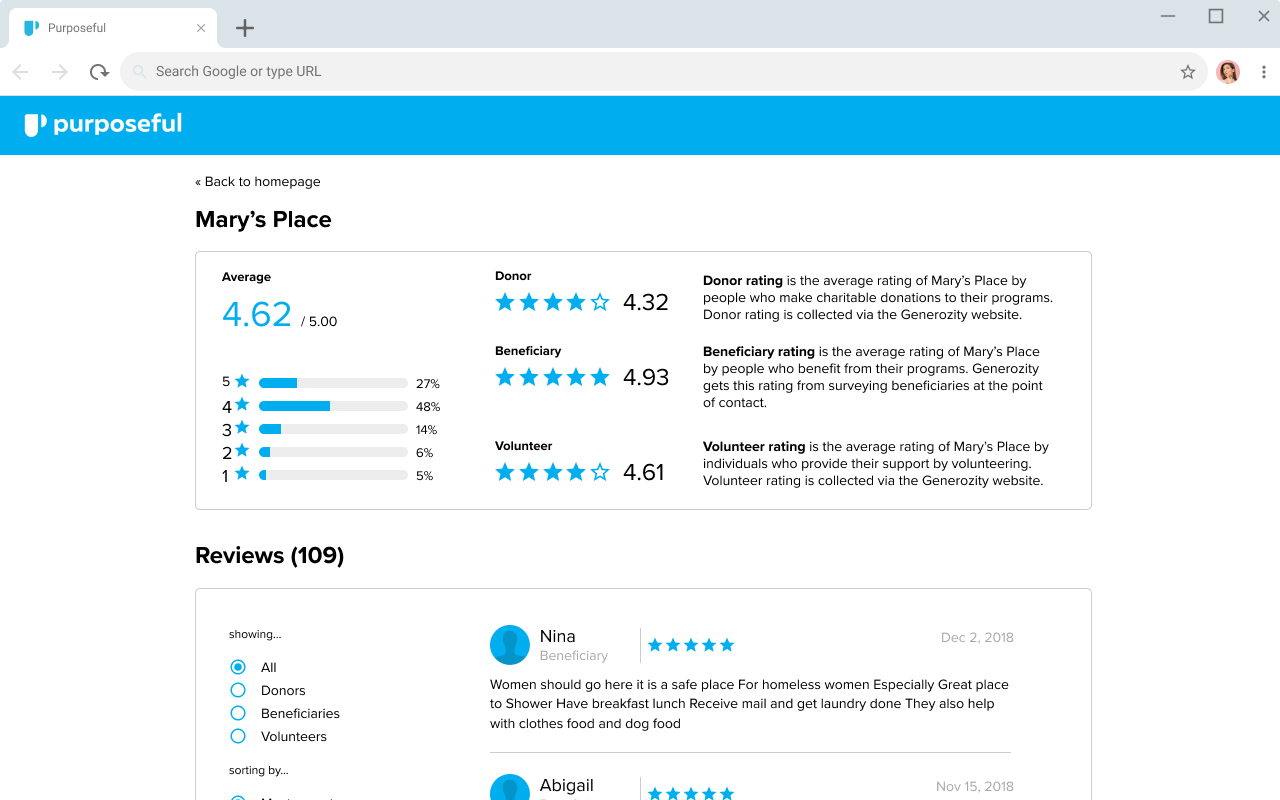 Corporate matching opportunities
How would Purposeful monetize? Taking money from charities would be unethical and counter-productive. The solution lies in corporate matching. Large corporations like Starbucks offer donation matching for their sponsored charities already— the question is whether or not they'd pay to do it through the Purposeful platform. My job was to expose the concept of matching through the UI so that users would see it and understand how they could utilize sponsorship to stretch their dollar.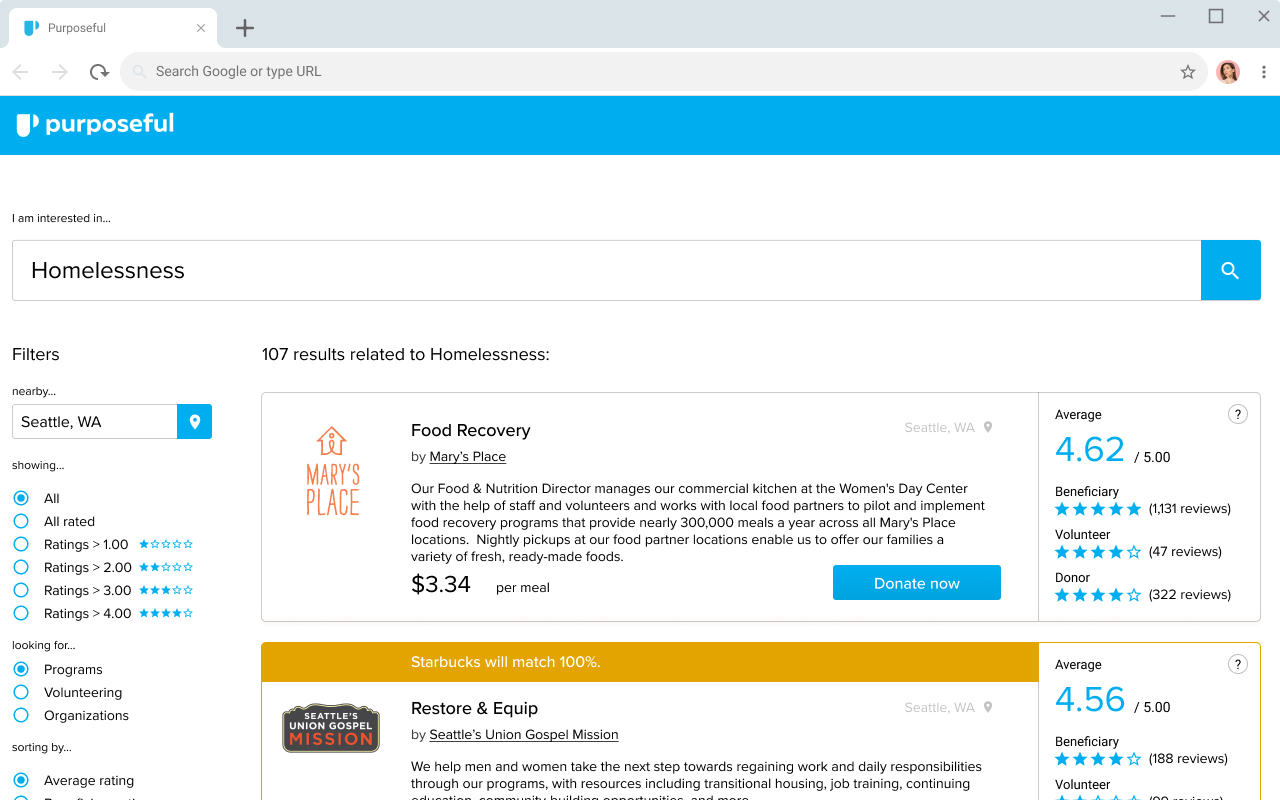 Program focus
People tend to think of charities as the target of the donation — $100 to American Red Cross, $50 to Mary's Place — but they don't necessarily think about how that money will be used. We wanted to introduce users to the concept of programs, which are individual initiatives charities put forth toward a specific purpose. As an example, check out Mary's Place. In our marketplace, donors would be able to choose how their money would be spent by selecting programs as the recipient of their generosity, rather than a charity. In the Amazon analog, programs would become the equivalent products.