Areas for improvement
We noticed users who had been to the booth in previous years shared some interesting behavior. The transition pages, which used to follow each quiz question and contained textual information about each Microsoft 365 product, were largely ignored. Eyes glazed over when product videos, unskippable, and up to a minute in length, derailed their quiz experience even further.
We experienced similar complaints when we released a web-based version in 2017. While I thought these instructional videos would help the user learn about Microsoft 365, we learned that our users weren't looking to dive deep into the features of Word or Outlook.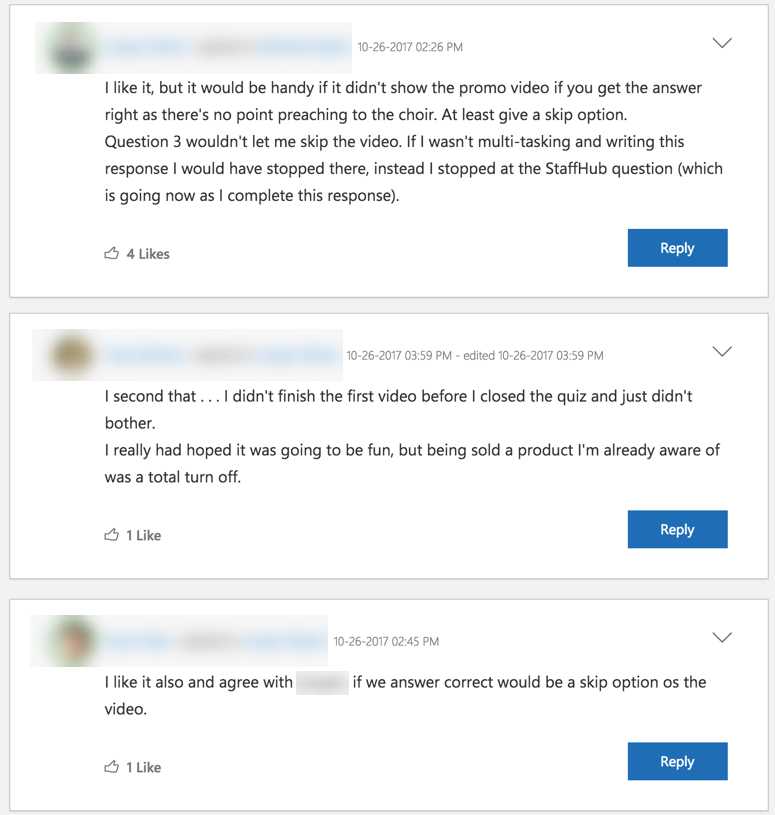 For 2018, we decided to remove all transition pages and videos, for both individual and head-to-head experiences. Instead, we wanted to focus on fast-paced, shorter questions, so that the spirit of competition wasn't lost in lengthy questions and lengthier videos.