Premium Class Training
Alaska Airlines is rolling out a new class of seating between first class and coach. This is called Premium Class.
I designed an application to help their employees learn the new operations and procedures required for passengers in Premium Class.
Problem
Alaska Airlines uses an iOS standard for their employees. We needed to develop a platform that would allow call center agents, customer service agents, and flight attendants to easily digest instructional content for Premium Class on their work-issued devices. This meant our solution must be compatible with iPhone, iPad, and web.
Solution
Our three core design foundations were that the platform needed to by Quick, Lively, and Snackable. This meant we couldn't have long, cumbersome, videos, and the tone needed to stay playful. Users would constantly need to be pointed to the next piece of content to eliminate excessive downtime.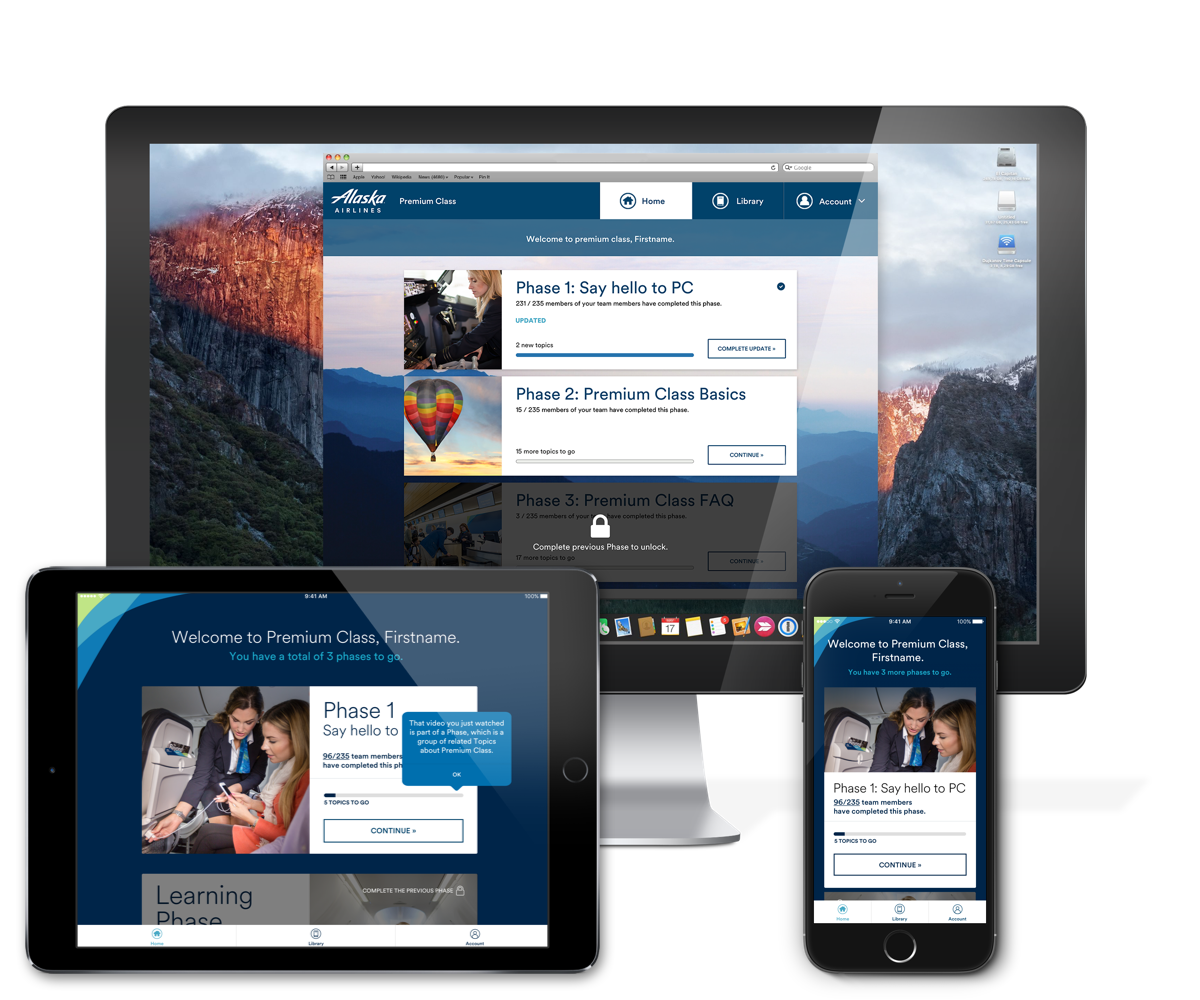 We designed the system to be as intuitive as possible by borrowing common design patterns from well-known educational sites, like Khan Academy and Udemy.
We also ran a focus group with several Alaska Airlines employees with a fully functional prototype experience to get a truly data-driven result. Additionally, we issued an online survey to Alaska flight attendants asking them to run through the same experience.
Screens
My primary efforts were designing the web experience, though I did provide heavy input into the design of the iOS and iPhone visuals as well.