Solution
Going into the project we had to consider how the content would be consumed. We wanted to make sure the material was presented in a way that was interesting. We decided that our three core design foundations were that the content needed to be Quick, Lively, and Snackable. This meant we couldn't have long, cumbersome, videos, and the tone needed to stay playful. Users would constantly need to be pointed to the next piece of content to eliminate excessive downtime.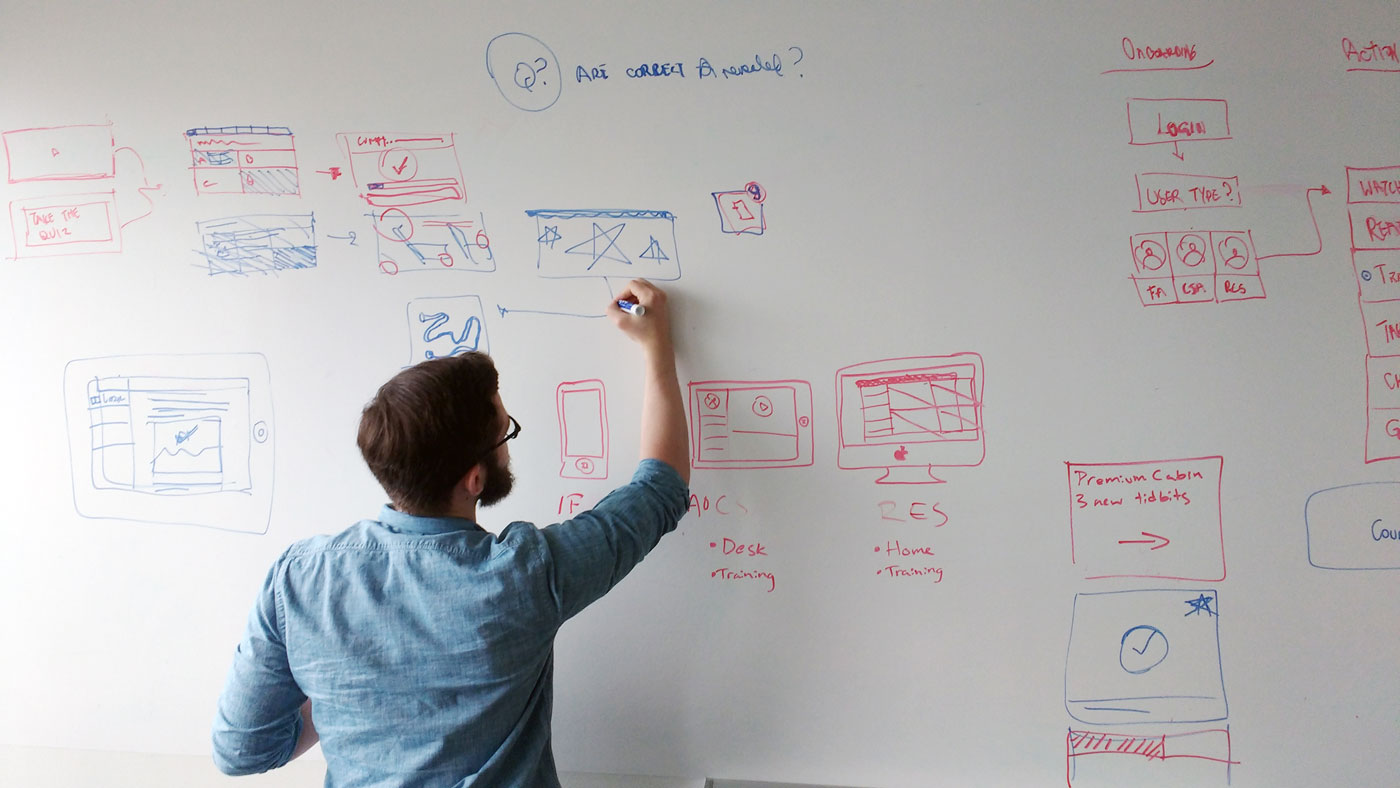 We also considered gamification and leaderboard features, but seeing as this was a short-term MVP, those ended up being cut out by the client.
Additionally, flight attendants would have limited internet access in the air, which precluded streaming videos to the device. They had to be stored locally.